Had this old toy land in my lap... figured I'd get it running so I've got a hack to get dragged round in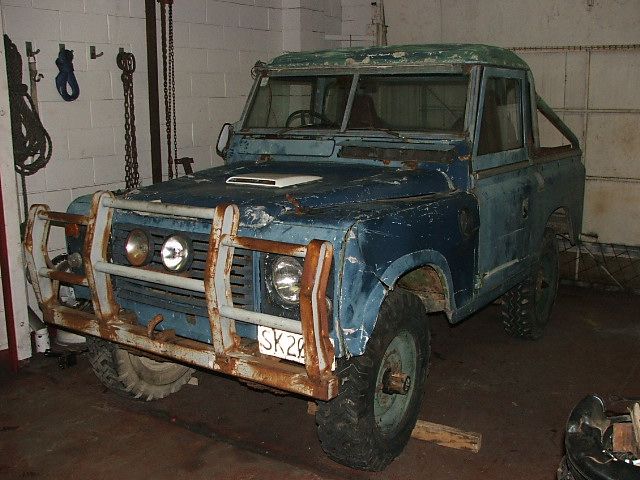 Always had a soft spot for them.... there is something about the no frills feel of a truck that was built to be offroad
Has been a long time since I play'd with one of these and this one is rough

the doors are suffering from rust passngers side glass section is held on with a couple of rivited on plates as the bolt mounts have rusted out, hinges on both doors are rusting out... leaking oil everywhere, yea I know thats how you know they are full

but this is a bit more than that

, Hand brake has no drum, bull bar's are buckled and the motor has a blown frost plug behind the fuel pump

oh and the wiring

yea hmmmm
On the plus side motor runs and is an LD28 (if you call a desiel a plus side

)
Plans are.... cheap

got to pay my tax bill, so I'm not going to spend any money on it
Start with some new second hand seats from a mates skyline so my ass is sort of anchored... I can have em for free since he's a good mate and they are moldy

bend the bumper out and reinforce it and mount some recovery points front and rear
I'll fix the motor and run it for a bit...
but I'm owed a commy (another favor

) got a couple of RR gearbox's that no one wants that are pretty easy to divorce... a bit of work and it'll fit behind the commy trans
Also got a rear axle from an old RR that I competition prep'd that no body wants and a ARB for it that I was sitting on...
This gives me some power and a good rear end
Looking at it I could push the rear back 5" link the rear cut the leaves and mount em 1/4 elliptical throw some fiddles on
This still leaves the front end they used to brake but I can't remember how the broke
Any suggestions ??