Ahhh the mighty XR.
249cc of 4 valve raw power - Give or take 153kw at the fly, maybe a bit more since the exhaust has been freed up.
But only producing that when on behind the Pajero.
Prolink for superior bump adsorption with modern fully adjustable coilover design including remote reserviour
(I think I need a FOX sticker to make them work better)
Disc brakes front and rear for outstanding stopping power
(when they are not siezed)
Built in broken clutch and front brake levers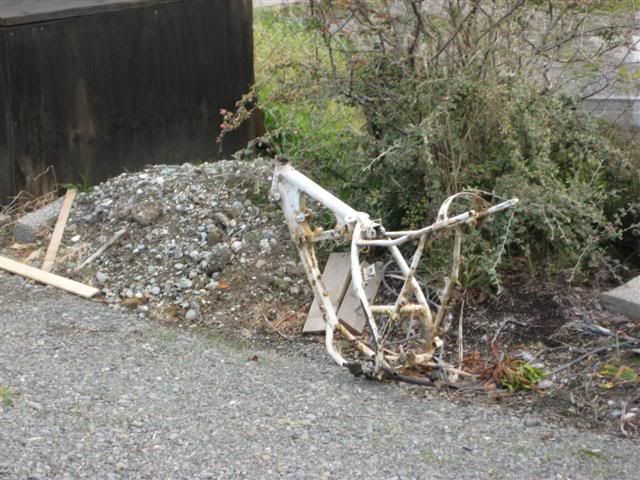 Currently being rebuilt - mechanically it is fine but as shown the frame is a bit rusty - just surface rust from sitting near Tiwai for a bit too long.
Still goes good, well maybe it will again, something not right in the carb as it doesn't like downhills but.... ....It gets put in the shed, left for 3 months, blast compressed air through carb to clean it out so it'll go, kicked about 3 times, given death, parked up for another 3 months.
Ah Bliss