Well some of you may have noticed that we had some rather inclement weather yesterday


So yesterday afternoon I went for a wander around my property to check out if any damage had occurred, all was looking fine until I found a small slip that had come down into our boundary fence, no big deal just pushed a post over a little & broken a couple of battens......so I carried on & just after crossing it I heard a rather scary noise.......more slippage......so I legged it, with the sound of breaking posts & snapping wires behind me, so after getting back home & having a couple of LARGE whiskeys

I thought I'd have a little run down the road & see what things were like down there, & if there was any flooding........not as bad as a couple of years ago but.......
So this morning I thought I'd better wander back & see how bad the slip really was, had I just been a wuss the previous day or not? This is what I found.......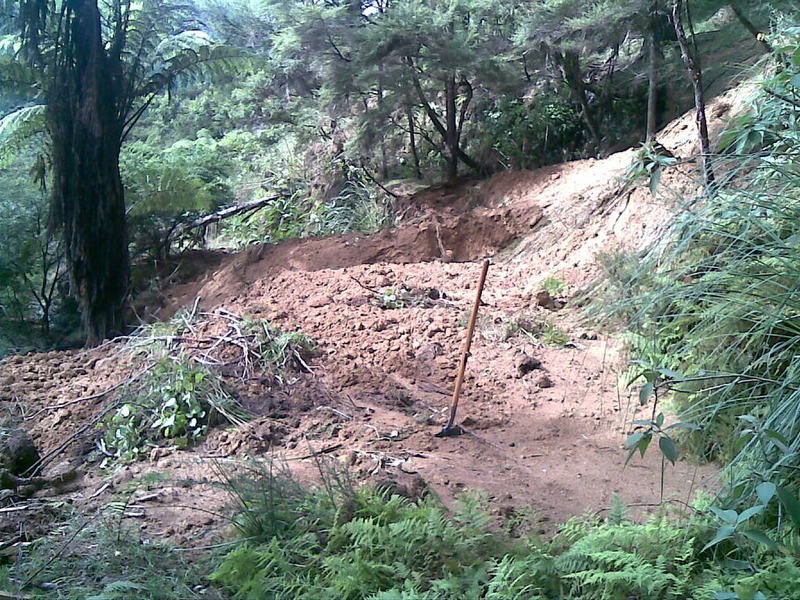 BUGGER


so at least I wasn't just being a wuss........if that had been a minute earlier......well that doesn't even bear thinking about!!!!!!
So today's project was to clear a path thru it & put up a temporary fence to stop the sheep from buggering off!!!!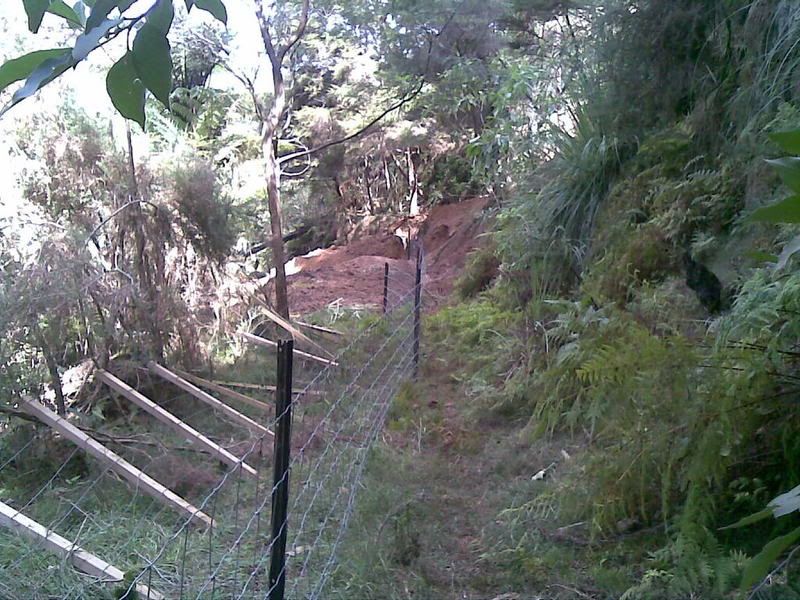 Oddly enough I'm a little knackered now!!!
So anyone else have any good weather related story's??