It wasn't my intention but 3 days after selling my truck, I bought another project.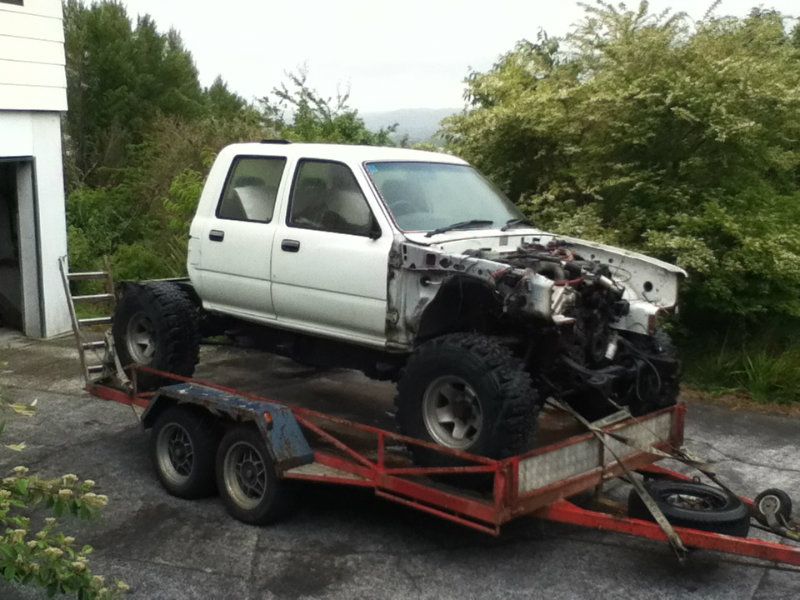 Its a half done project that I have purchased. Greg has done a lot of really good work already, but The truck will be a while away as I plan to change half of Gregs good work.
Going to take the Double cab off and use this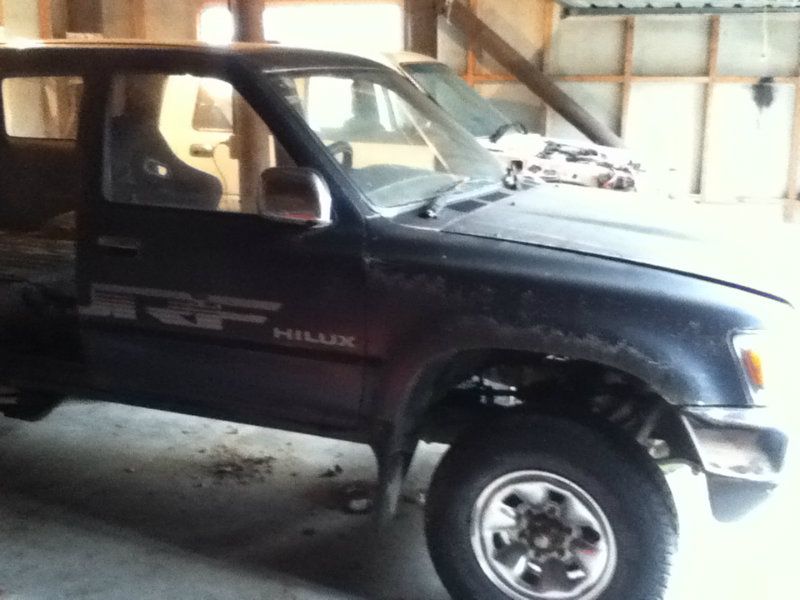 to make a single cab of sorts.
Another couple of pics.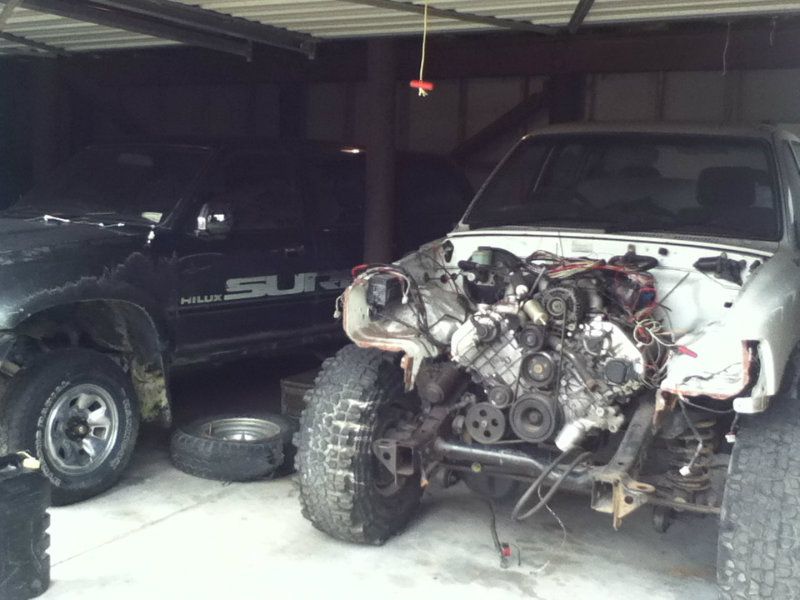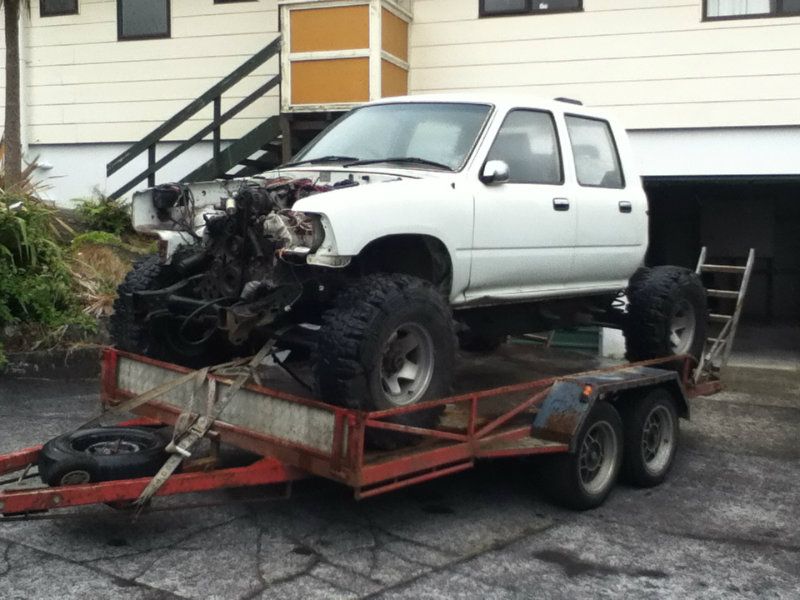 It already has motor, box, tcase and pto wich all sitting in place.
I'm very much in the planning stage at the moment but the initial list is something like this.
Remove double cab and sell.
move motor back 100mm.
Cut surf cab up and fit to chassis. hopefully, 100mm lower.
sort cage etc.
Think about suspension.
Make it run.
Think about winch.
Decided I really wanted a Disco so have gone for the two tier roof line look.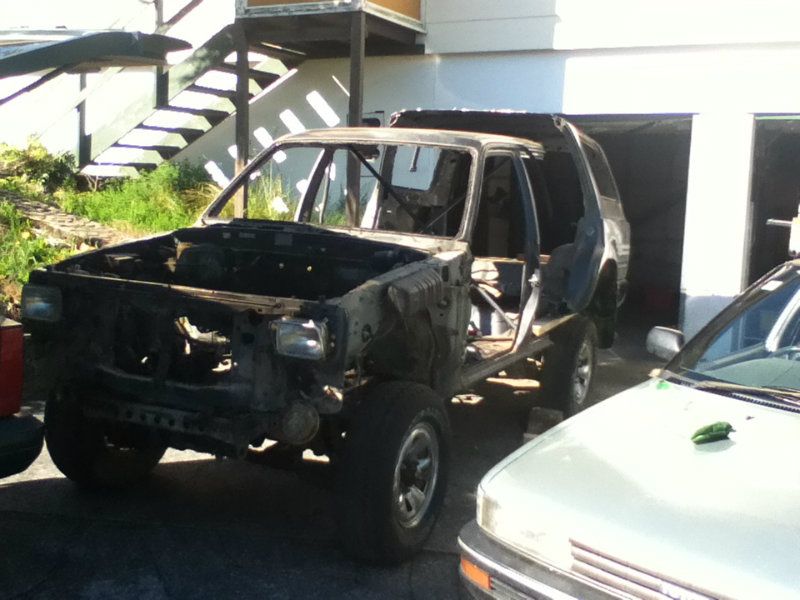 This will be the only visual progress for a while. Next step is get the double cab off and start playing with engine mounts.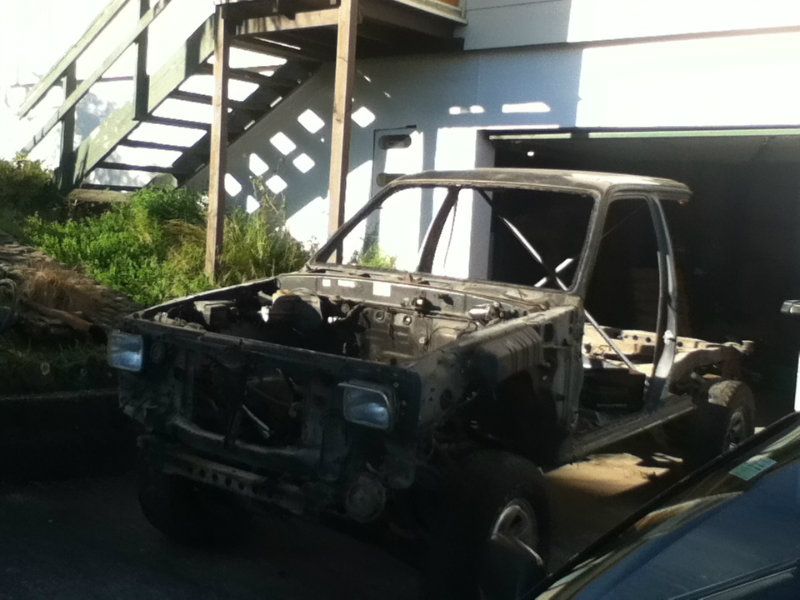 Cab off and Transfrecase/winch out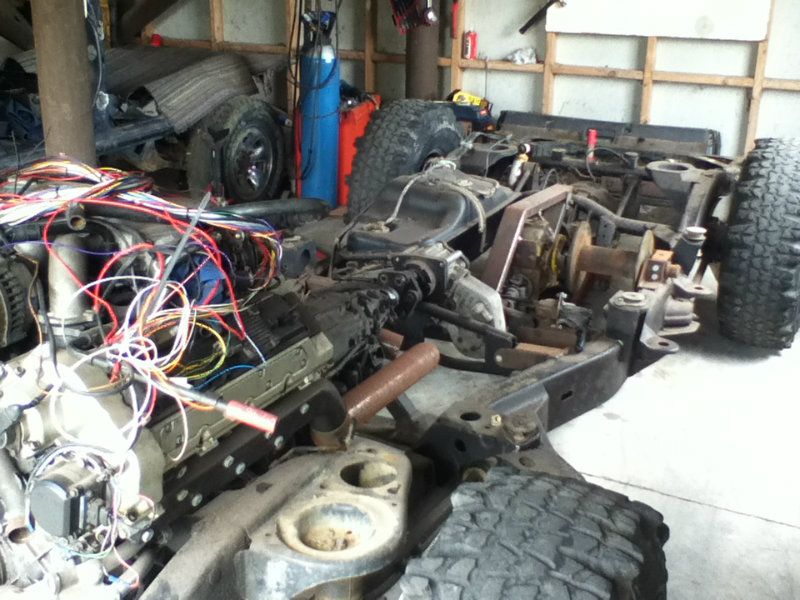 Motor is in it's new home. Hopefully I can make the cab fit around it, other wise I guess I will be moving the motor again.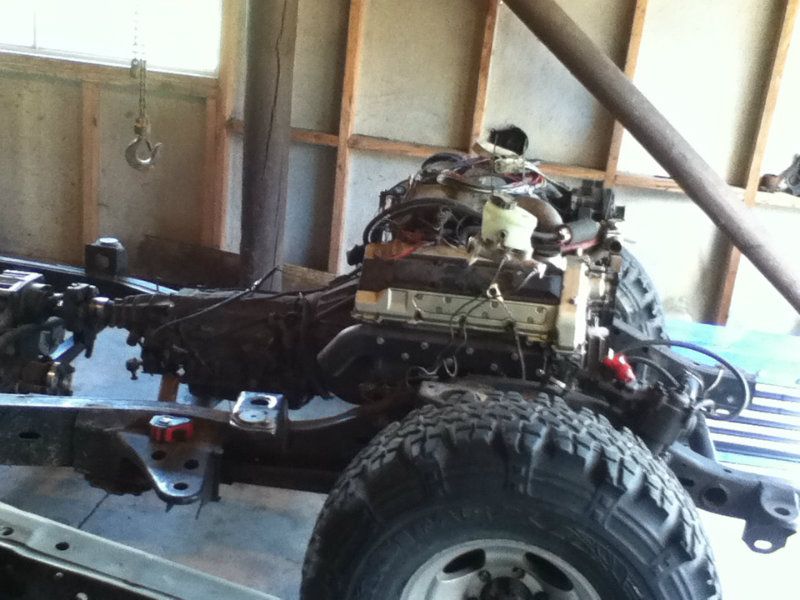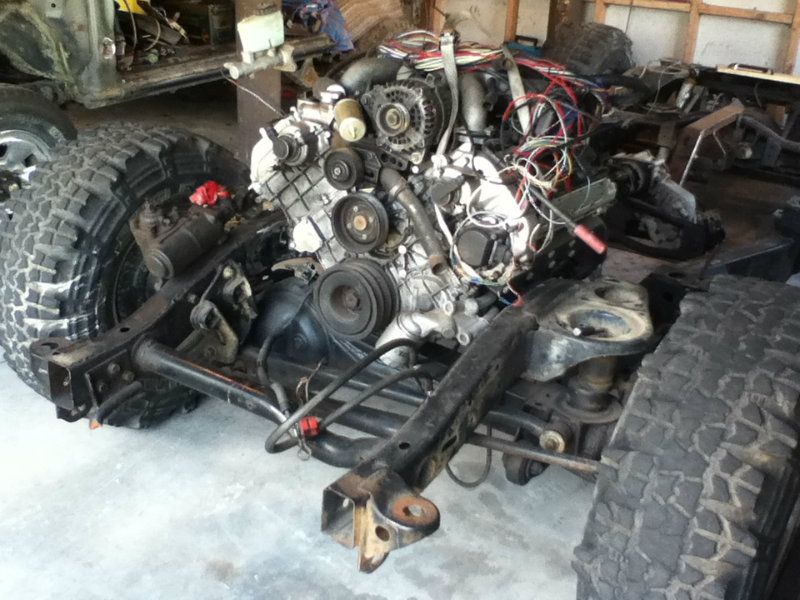 Cab off the surf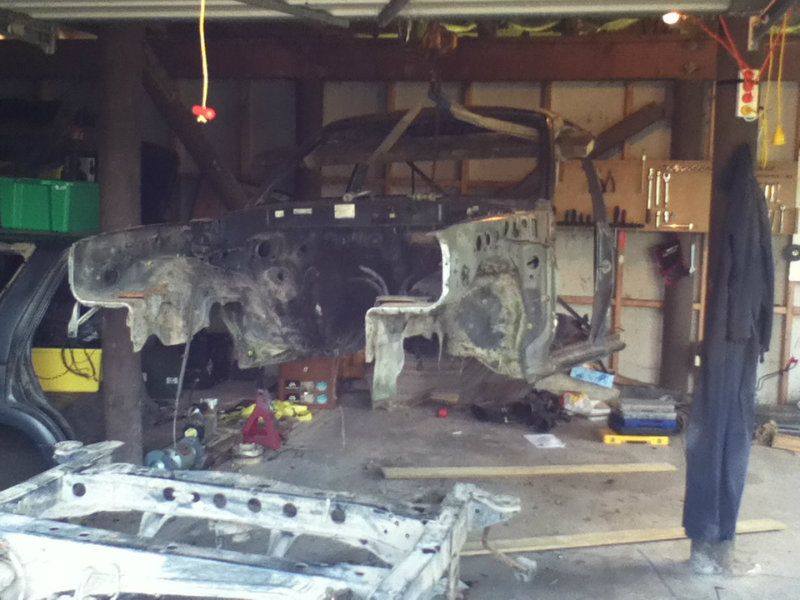 Will need a guard trim.